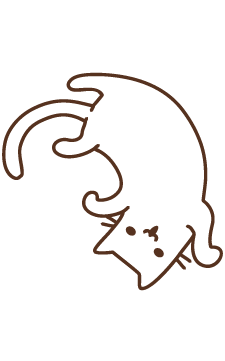 About Catnip Cat Cafe
Cat cafes got their start in Taiwan and have quickly become a trend across the US.  Every cat cafe has their own unique take on things, but overall the end goal is the same:  help as many shelter cats get adopted as possible!  It's totally cat-centric.  Cat cafes are a place for all cat lovers to relax.  Maybe you're ready to adopt?  Perhaps you love cats, but someone in your family is allergic so you can't have one of your own?  Or you might live somewhere with pet restrictions?   We welcome all cat people to kick back and enjoy the kittty-riffic environment at Catnip Cat Cafe!
Catnip Cat Cafe has 2,000 square feet of space for our adoptable shelter cats to roam freely 24/7.  This setup provides the kitties with the opportunity to really get comfortable and show off their sparkling personalities to you.  There is plenty of space for these lovable felines to live in harmony and even enjoy some companionship from the humans who visit Catnip.  
While you're visiting our fabulous felines, you'll receive a complimentary beverage as part of your reservation fee.  Get your cat + caffeine fix in one happy visit!  WIFI is also available for your convenience.
Adopt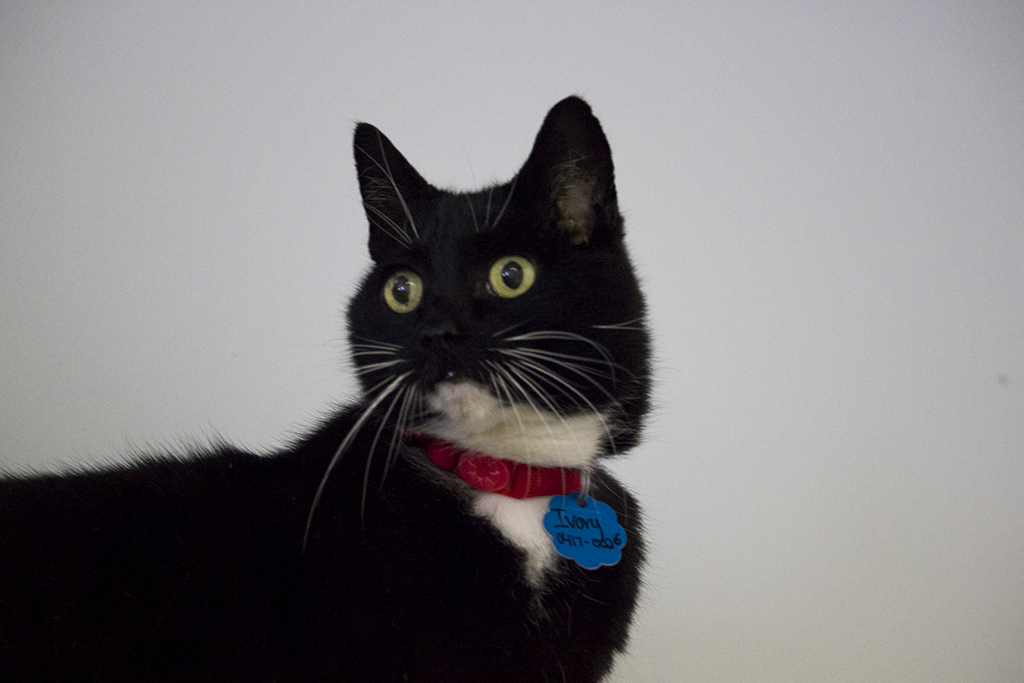 At Catnip Cat Cafe, we live by the motto, "Adopt, don't shop!"  Our local shelter partners are providing us with lovable felines in hopes that our environment can help them find a home quicker.  All of the Catnip cats are spayed/neutered, vaccinated and ready to pick a new pet human.  
All too often, adult and senior cats are passed over in potential adoption situations.  Primarily, Catnip Cat Cafe is in the business of facilitating adoptions of adult and senior cats.  We hope you share our love for these grown kitties!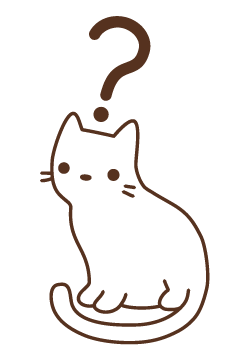 FAQ's & House Rules
Q:  Are reservations required?
A:  Reservations are highly recommended, but not required.  Drop-ins are welcome as availability allows.  However, it's best to make a reservation to guarantee your spot.  
Q:  Can I bring my children to Catnip Cat Cafe?
A:  Yes.  We do allow children under 18, but they must be accompanied by an adult and have a minor waiver signed by a parent/guardian before entering the cafe.  NO CHILDREN under the age of 3 years will be allowed.  Parents/guardians must supervise and ensure that children are treating cats properly as well as behaving in such a way as to not detract from other visitors' enjoyment.  Kitties have very sensitive ears so yelling and screaming are not allowed.   
Q:  Can I bring my own cat?  
A:  No.  As much as we would love to meet your beloved pet cat, we cannot allow other cats inside the cafe.  We'll supply the cats, you bring the love!  
Q:  Do you have food for purchase?  
A:  Unfortunately at this time we do not have any food items available for purchase.  Our original plan was to have pre-packaged snacks available, but health department regulations have deterred us from this at the current time.  
Q:  Can I take photos with the cats?  
A:  Absolutely!  If your favorite Catnip cat is up for a few selfies, that is fine by us.  However, please be kind and refrain from using a flash.  
Q:  What do I do if I am going to be late for my reservation?  
A:  Please call us at  (757) 500-7218 and let us know.  If you are more than 15 minutes late to your reservation we will give your spot to a walk-in customer.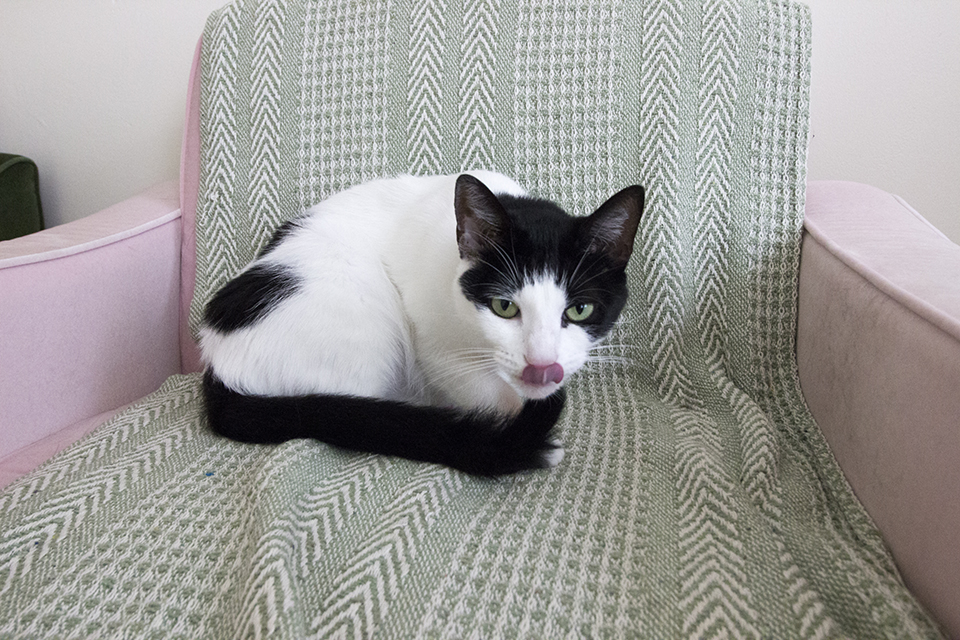 In order to ensure the safety of the Catnip Cat Cafe cats (as well as all the human visitors) we have a few rules we ask that you follow:  
All guests must sanitize their hands before entering the cafe.

All guests must sign the waiver before entering the cafe (minors must have a guardian/parent signed waiver on file prior to entering).  

Do not chase or mistreat the Catnip cats.  This includes everything from waking them up from a nap to pulling their ears and/or tails, picking them up, etc.  

Do not feed the cats human food – cats eat cat food.  
These rules keep the cats and guests safe.  Anyone caught mistreating our cats will be asked to leave the premises immediately and will not receive a refund.